TMB
Hassan Allam
User Experience
User Interface Design
Hassan Allam Holding is one of Egypt's biggest engineering, construction and infrastructure companies. They have asked to redesign their corporate website, in great need of attention. One of the biggest issues was that, due to the size of the website and the amount of content, it was hard to find the relevant information. Visually, the website was dated and didn't reflect the market or the level of their offering.
I've started by mapping the existing Information Architecture and reorganise it in a way that the content was easily accessible, by reducing the amount of "clicks".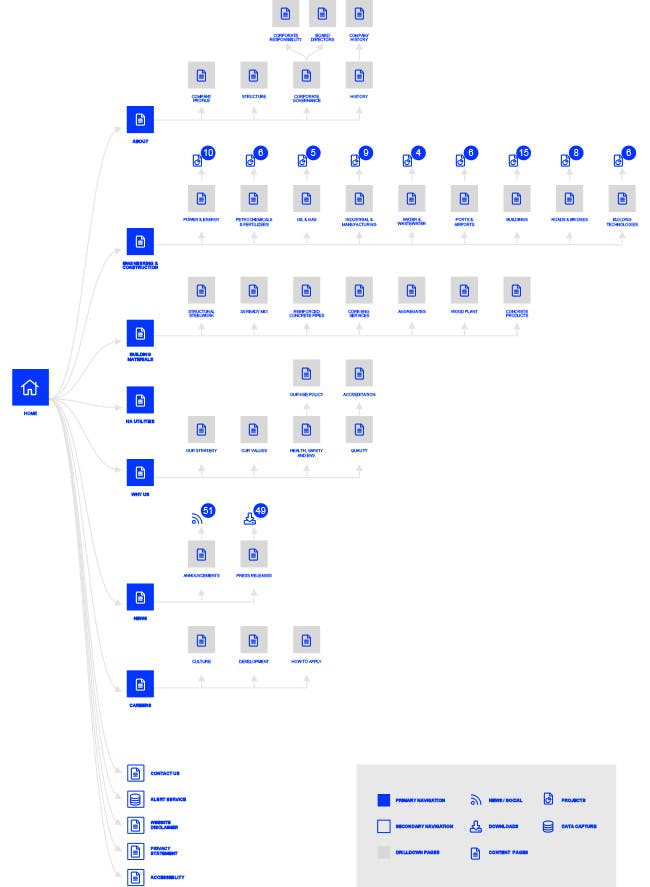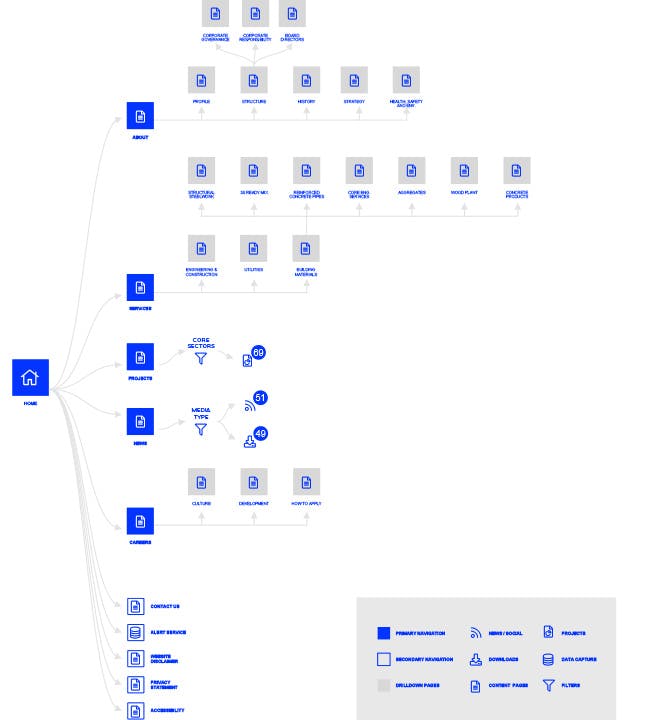 Given the engineering and architectural background of the company, we wanted a website that was functional and intuitive, but also modern and with a high-end look and feel. I have designed a grid structure where all different templates fit in. From the homepage where we're making use of full-bleed impactful imagery, to the services or building listings, with easy side-navigation, to the content pages.