AMAR Design
OptifAI
User Experience
User Interface Design
Product Design
I was contracted by NDGAI to redesign and improve usability in one of their main products, OptifAI, an application destined for the healthcare industry. The clever product utilizes machine learning and artificial intelligence to help manage resources, calculate and optimise schedules and best scenarios given users' data inputs. The platform was in great need of attention and modernization, as it was both a bit dated and hard to use, considering the target audience.
Overall Look and Feel Review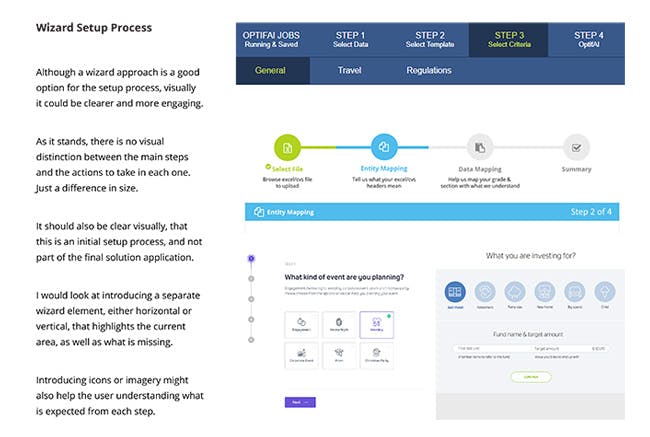 I have started by reviewing the product and proposing solutions for what I've considered being the main issues. The introduction of vertical side navigation with a sequential stepped wizard, a clearer and organised reporting section, and an improved schedule section introducing keys and colours as visual aids.

After planning, testing and iterating the navigation through wireframes and prototypes, I've proceeded with defining UI components and a Style Guide to approve the overall styles and help future development. Once all of these were agreed upon, the remaining was quite straightforward.